For Landowners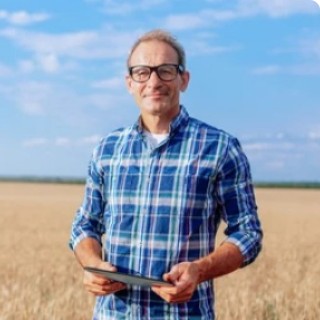 Residents, farmers, and business owners along the pipeline right-of-way are encouraged to familiarize themselves with the pipeline's right-of-way. Pipeline markers are located along the pipeline ROW, at road and railroad crossings, and at all above-ground facilities. The pipeline marker's general location of the pipeline, the products transported, the operator's name and the emergency contact number. Explorer Pipelines markers are easy to spot—just look for the black, yellow, and white signs.
Farmers—some farm work can put you in danger of striking a pipeline.
Sub-soiling, digging, or cleaning ditches can damage a pipeline, because the equipment used can dig significantly below the surface.
Land -Leveling can reduce the depth at which the pipeline is buried, leaving it vulnerable to future digging or excavation.
Explorer's easement generally restricts the placement of any permanent structures such as buildings, parking lots, ponds, pools, and privacy fences within the right-of-way.
Flower beds, lawns and vegetable gardens are permitted within the right-of-way, but may be damaged by maintenance or testing if planted directly over the pipeline. Some maintenance may require total clearing of the right-of-way.
The planting of trees or shrubbery on, or which hang over, Explorer's right-of-way is prohibited unless speci­fically allowed in a written agreement with Explorer. Ornamental trees or shrubs with deep or extensive root systems will NOT be allowed within the right-of-way at any time.
An authorized Explorer representative must be on-site during any type of excavation or surface modi­fication within the right-of-way. This includes activities such as planting trees, installing basketball goals, flagpoles, or irrigation systems, constructing storage sheds or other outbuildings, or driving fence posts.
To download a copy of the Explorer Pipeline encroachment specifications, visit our specifications page. For additional concerns or questions, call (888) 876-0036 or e-mail [email protected]
Before you start any excavation project, call 811 or visit 811 In Your State (call811.com)