EXPLORER PIPELINE BUILDING 28,000 BARREL WATER TANK IN HARRIS COUNTY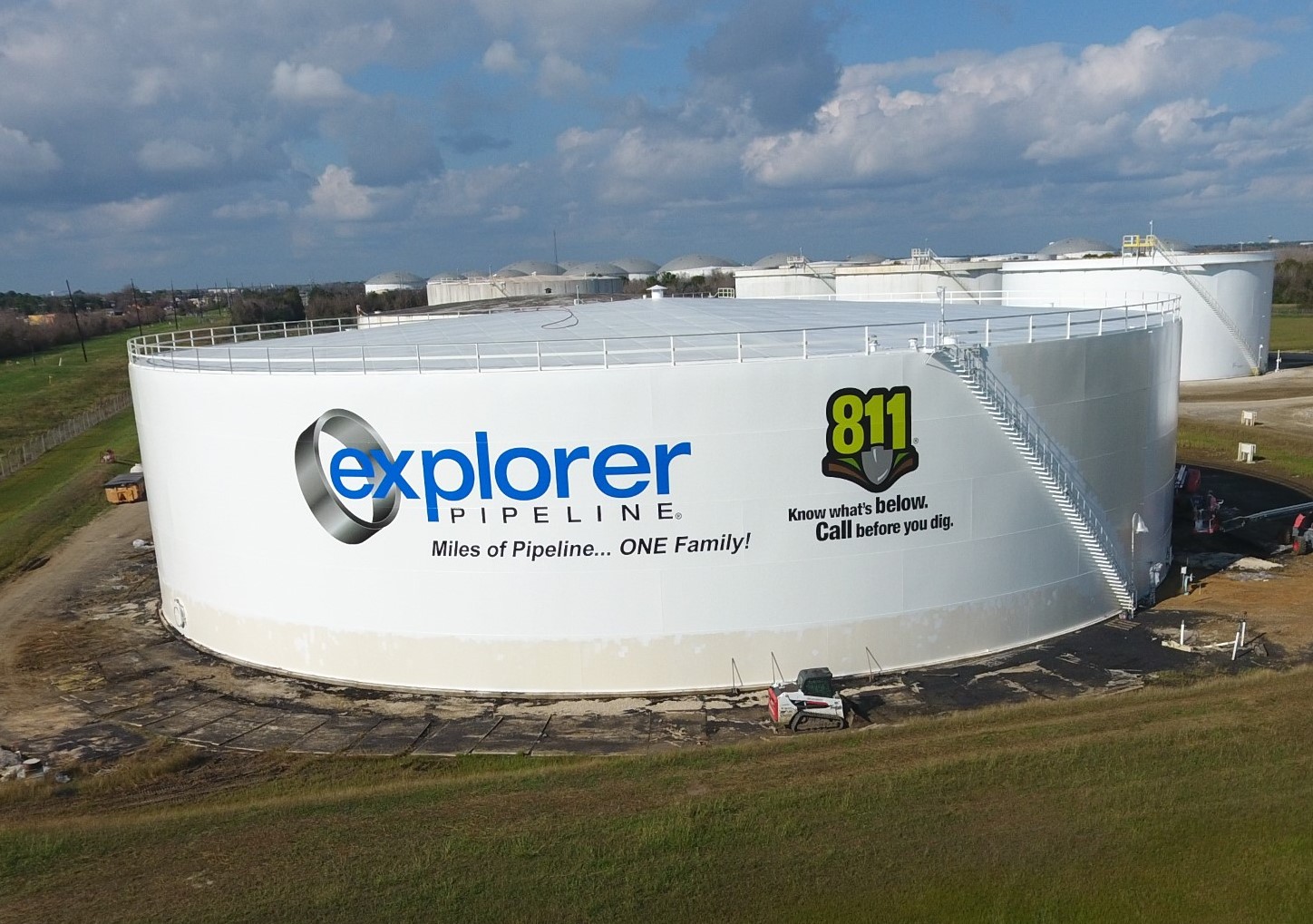 TULSA, Okla. (May 2, 2023) – Explorer Pipeline Company, a common carrier pipeline transportation company, with offices in Texas, Oklahoma, Illinois, and Indiana, has announced the addition of a multimillion-dollar project located at its Fauna Tank Farm in Harris County, Houston, Texas.
Currently being designed, Explorer is building a 28,000-barrel (1,176,000 gallon) water tank for the Harris County Emergency Services District 12 Fire Department to use for fire protection at the site. With surrounding neighborhoods, school systems, and junior colleges, the Harris County Fire Department believes these important areas will benefit immensely from the installation.
"Ensuring safety for the community is of the utmost importance to Explorer," said Mark Hurley, President and Chief Executive Officer for Explorer Pipeline. "One of the services Explorer focuses on is providing and assisting surrounding communities with the safety resources they need. We strongly believe in making these communities a better place to live, work, and raise a family, and that includes doing our part to keep residents safe."
In addition to building the water tank, Explorer is funding a scholarship for two Harris County firefighters to attend a week-long training class being held in College Station, Texas later this year.
Fire Chief Edward Russell of the Harris County Emergency Services District 12 noted that, "The joint efforts of Explorer Pipeline and the Harris County ESD 12 Fire Department resulted in a positive outcome to improve community safety. The joint efforts reinforce the Department's Public Protection Classification ISO 1 as being the one of the 411 out of 45,521 "Best of the Best" Fire Departments in the Nation."
The announcement of this new project seeks to confirm Explorer's commitment to support the city and local Fire Department, and its goal of ensuring safety and protection for the neighboring communities and residents.
###
Explorer Pipeline is headquartered in Tulsa, Oklahoma, and has over 240 employees. It transports refined petroleum products through an 1872-mile pipeline system extending from Port Arthur, Texas to the upper Midwest and serves major markets, including Houston, Dallas, Tulsa, St. Louis, and Chicago. The southern system currently has a capacity of 660,000 barrels per day and the northern system currently has a capacity of 450,000 barrels per day.