Explorer Pipeline Announces Global Gardens as their 2023 Partner Agency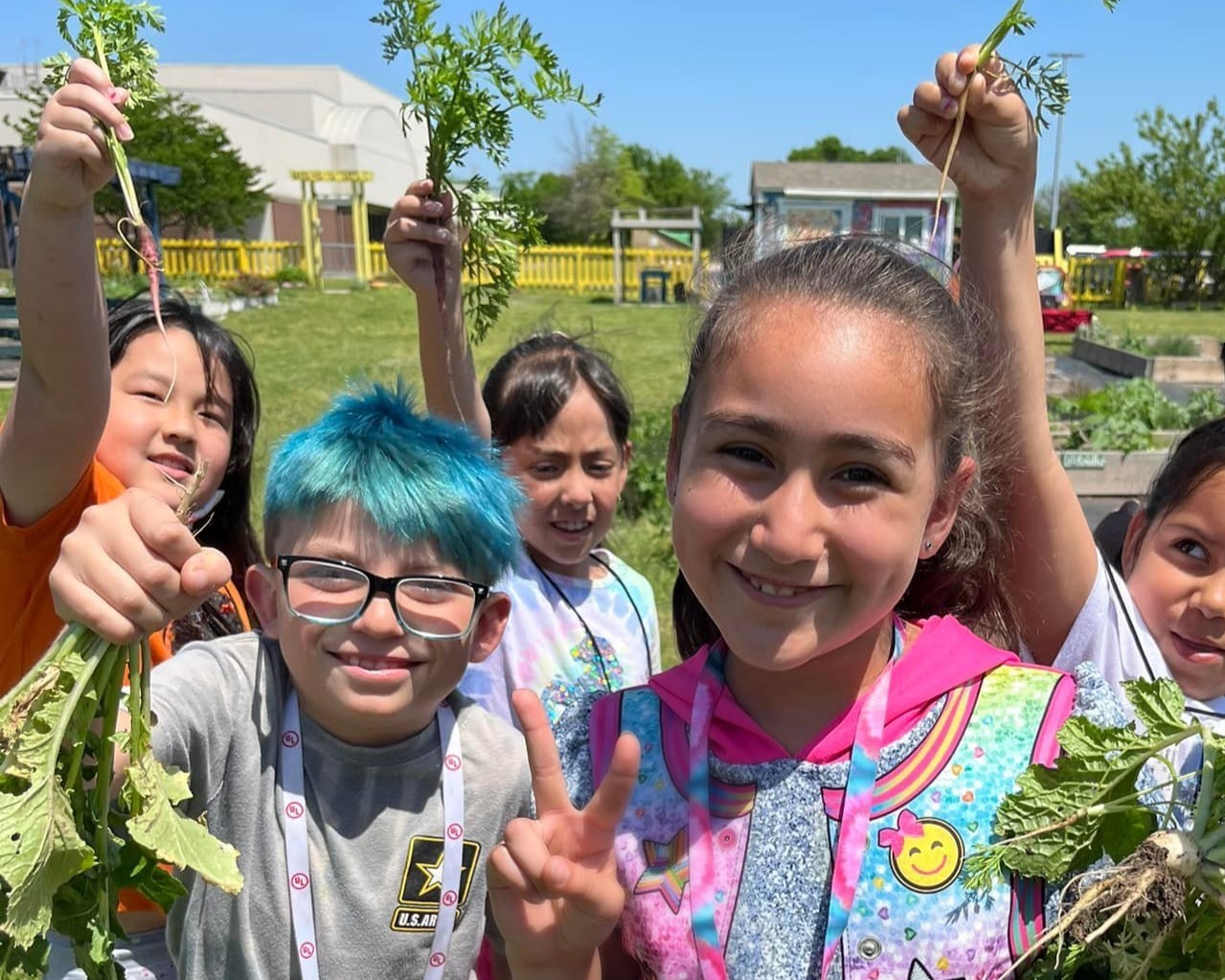 Tulsa, Okla. (11/01/22) – Explorer Pipeline (Explorer) is pleased to announce Global Gardens, a nonprofit organization dedicated to breaking the cycle of poverty and empowering low-income students to become agents of change in their communities, as their 2023 Partner Agency. Each year a local nonprofit is selected to receive a grant up to $35,000 over three-years from Explorer Pipeline.
The annual tradition of selecting a Partner Agency helps Explorer connect with the community and local nonprofits in meaningful and impactful ways.
"We are excited to partner with Global Gardens and help fulfill their mission while building long-lasting relationships. Our partner agencies become part of the Explorer family and Global Gardens is a very welcomed addition." says Mark Hurley, Explorer Pipeline President and CEO. "My hope is that we'll learn from each other on how to help make our Tulsa community a better place to live and thrive."
Global Gardens' focuses on four key areas when it comes to youth and school age children: nutritional health, building skills to become active learners, taking a peaceful approach for themselves and the world around them, and developing skills and attitudes to become agents of change in their own lives and communities.
"We are thrilled to be selected as a partner agency by Explorer Pipeline. This gift will ensure the sustainability and growth of our garden-based programs over the next three years. Their consistent support and involvement will enable us to continue providing transformative learning experiences for the students who need them the most." Maryann Donahue, Executive Director.
Global Gardens achieves their goals through during- and after-school programs, family food farms, Alliance and summer programs. You can learn more about Global Gardens by visiting global-gardens.org.
Explorer's other partner agencies include Pathways Adult Learning Center, Meals on Wheels Metro Tulsa and Iron Gate. To learn more about the Partner Agency Program visit expl.com/About/Community-Outreach
# # #
About Explorer Pipeline: Explorer Pipeline is headquartered in Tulsa, Oklahoma, and has approximately 240 employees. It transports refined petroleum products through an 1,872-mile pipeline system extending from Port Arthur, Texas to the upper Midwest and serves major markets, including Houston, Dallas, Tulsa, St. Louis, and Chicago. The southern system currently has a capacity of 675,000 barrels per day and the northern system currently has a capacity of 380,000 barrels per day. For more information, please visit www.expl.com.
About Global Gardens: Founded in 2007, Global Gardens empowers low-income students and families through inquiry-based learning that takes place in the garden. Our holistic model teaches students about science, peace, health, and the environment, while challenging them to become caring, engaged community members. As participants plan and cultivate their gardens, they grow the confidence and skills to create positive changes in their lives and the world around them. Global Gardens serves approximately 3,500 people per year at 13 Tulsa-area sites.